During the first edition of the Marketing Excellence Awards located in Thailand, Bidmath were proud to take away with three awards. 
The winning campaign was for Vicks and Gillette, which are subsidiaries of Procter and Gamble Thailand. Located out of Bangkok, the sophisticated team of data centric audience planners and programmatic activation team maintain the approach of transparent buying and optimisation.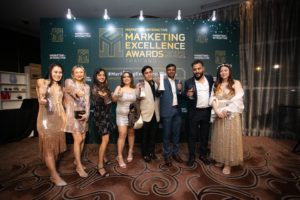 "It was an honor for Bidmath to be recognized amongst a line-up of industry heavyweights in the Marketing Excellence Award's shortlist, and it's a remarkable acknowledgement to win three awards! Undoubtedly, this recognizes the outstanding, data-centric, and granular audience strategy that advances the digital maturity of brands, driven by our experts." -Nate Acton, Chief Strategy Officer at Bidmath
This acknowledgement continues the winning streak for Bidmath, which has seen its client base grow after launching the digital and data hub in Bangkok in 2020 to further expansion in Vietnam, India, and Japan.

With the aim to focus on brands in Asia Pacific, Bidmath's portfolio of brands expanded to the likes of P&G Thailand. Benefiting from the convergence of AI optimization and data centric digital planning, where Bidmath has maintained a track record of digital and data transformation.